FASD (Fetal Alcohol Spectrum Disorder)
Fetal Alcohol Spectrum Disorder
General Medical & Safety
The Saskatchewan Foster Families Association provides assistance to the Ministry of Social Services to ensure all foster parents across Saskatchewan have completed their provincially mandated training.
Foster Parent Training is provincially mandated in Saskatchewan due to the high rates of children in care who live with FASD. Training is provided by the FASD Network.
Starts: Wednesday, May 24, 2023 - 6:30 pm
Ends: Wednesday, May 24, 2023 - 9:30 pm
Location: Online/Virtual Training Session
Seats Available: 25
Related Attachment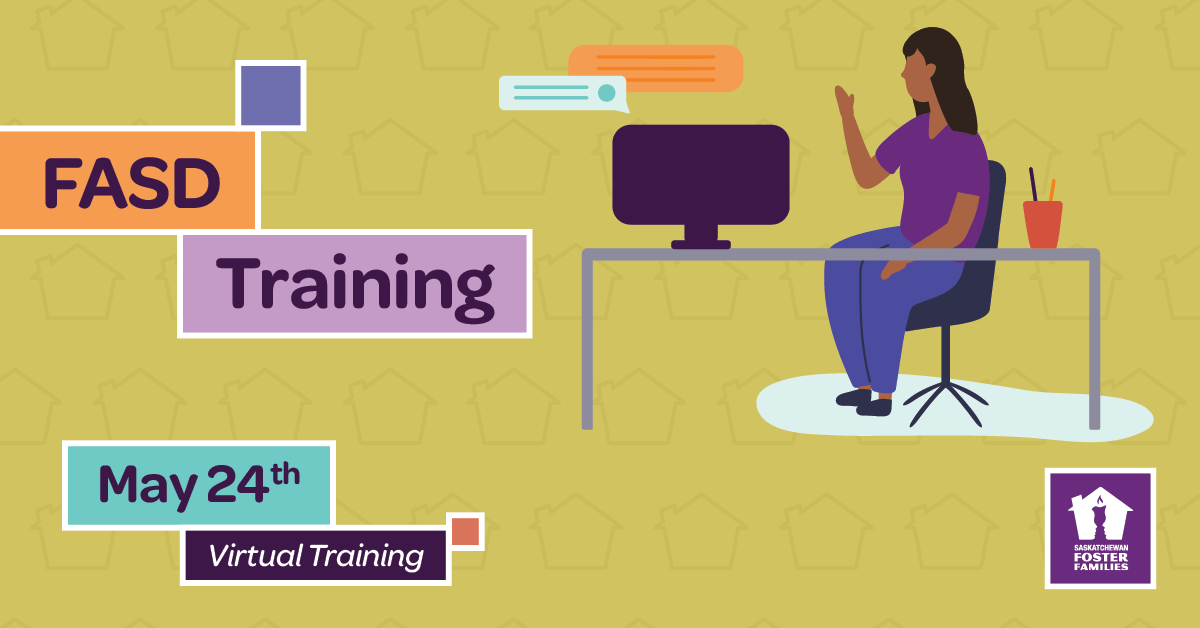 FASD Foster Parent Training deals with children that have Fetal Alcohol Spectrum Disorder and helps families understand the supports and strategies they can use in their homes.
We would ask that you login into the classroom by no later than 6:20 PM to ensure a stable and working connection.
Registration must be received no later than May 23rd.
Free for members. (Please fill out the form above.) Non-members inquire about registration via email.
If you have questions regarding the training or your registration, please email: training@sffa.sk.ca or call the SFFA Recruitment and Training Coordinator at 1-306-975-1528.